Welcome to Building Roofing
Builiding Roofing covers aspects of a building's roofing system.
Type of Buildings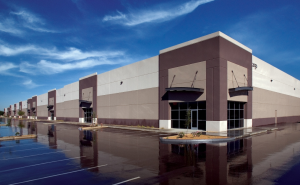 Commercial
Commercial property includes
-Retail (shopping centers, retail stores), restaurants, business office, apartment complex, malls, hotels and motels
Industrial
Many sources consider commercial and industrial properties as being the same. The difference in the two comes down basically to the industry the company is in. The majority of industrial companies produce some type of good within the economy. These building's are usually not built to attract consumers, and can be tremendous in size. The majority of industrial buildings have low-sloped flat roof systems.
Industrial buildings commonly have roofs made of metal, aluminum, and steel. Some consist of roofing membrane such as PVC, TPO, and EPDM. And some are made up of roofs that are built up, such as modified bitumen.
-Plants, factories, warehouses, and distribution centers
Institutional
-Schools
-Religious Buildings
Most church building's roof consists of shingles and/or metal steep slope and/or low slope. A combination of variations, consisting of different roof applications are commonly found, including sections with single-ply membranes.
-Hospital
On hospitals EPDM is one of the most common found membrane, but it is quickly being replaced by TPO roofing membranes. Many roofing professional believe that TPO has many benefits, which traditional EPDM lacks. Built up roofs using tar and gravel are also commonly found on hospitals. 
ROOF REPAIRS AND MAINTENANCE – COMMERCIAL AND INDUSTRIAL PROPERTIES
The primary purpose of maintenance and repairs for roof systems is to eliminate leaks and problems. Industrial and commercial roofing repairs and maintenance will extend a roof's overall service life. Having repairs and regular maintenance enhance the original investment made in a commercial roof system. Depending upon the age and condition of an existing roof system, the general level of repairs may be divided into three categories:
Patching Repairs
General Repairs
Major Repairs and Maintenance
SPOT PATCHING – ROOFING REPAIRS
Spot patching simply involves the installation of patches to repair isolated deficiend or degraded locations in the membrane or flashing.
GENERAL ROOF REPAIRS
General repairs are more comprehensive than spot patching. They may involve repair of numerous deficiencies throughout the roof system.
MAJOR REPAIRS AND MAINTENANCE
Major repairs and maintenance can be viewed as a repair regime designed in conjunjuction with various preventive maintenance procedures.