ROOFING INDUSTRY NEWS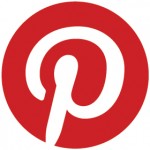 Plastic Bottles for Roofing Material
A research team at the New York Institute of Technology has come up with an innovative way to cut recovery costs from natural disasters. It's cool, it's recyclable and best of all, it's almost free.
The ferocious hurricane that attacked NYC will almost certainly turn out to be one of the costliest storms of all time.
Given the scope and the level of damage, it's difficult to guess the costs from the fires, floods, wind and rain, but initial estimates of $30 billion to $50 billion may turn out to be too low. By comparison, the most expensive U.S. storm so far, 2005's Hurricane Katrina, caused about $46.6 billion in damages.
The storm recovery could create many new construction jobs. Infrastructure repairs, along with home building and repair, could generate about 30,000 construction jobs by 2014.
Newly Launched Roofing Site for Facility Professionals – Buildingroofing.net recently launched its site that is full of helpful information to help business owners and facility professionals on their next potential roofing project. Read More 
Roofing Company Helps Support GSF Foundation – The funds raised will go to organizations such as the Boy Scouts of America, Children's Healthcare of Atlanta, Boys & Girls Clubs, Children's Project, and Shoes that fit. Read More
Roofing Contractor Continues to Give Back to the Community – Commercial roofing company donates funds to help local non-profit organization. Provide bedding and food for troubled youth. Read More
Litchfield roofing firm faces $118,000 in OSHA fines
A Litchfield roofing contractor faces more than $118,000 in penalties for alleged workplace violations. According to a release issued Wednesday by the U.S. Labor Department's Occupational Safety and Health Administration, citations were levied against High and Dry Roofing. According to the release, alleged willful violations include working without hard hats and proper fall protection, and workers failing to properly use extension ladders. http://www.unionleader.com/article/20121212/NEWS02/121219693
Find out the true value of roof maintenance. More Info
For more roofing related news read my roof journal.