Pitch pans may provide waterproofing for clusters of roof penetrations such as pipes or irregular shaped objects such as angle irons.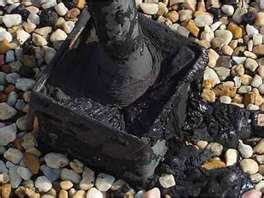 Pitch pans can be repaired with sealant. If the filler material has cracked, pulled away from the sides of the pocket, or is below the level of the top of the pan, remove the loose or damaged sealant material.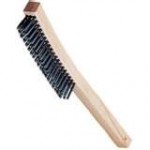 Next wire brush and clean the object extending though the pan and the existing metal (where the membrane flashing does not extend into the pan). Then check and evaluate the membrane flashing. It may be best to extend the membrane an inch or two into the pan, which could extend its service life. If needed apply additional membrane.
After you mix and pour the sealant, you simply crown the sealer above the top of the penetration pocket to provide drainage away from the penetration.